How to make a frame for the shade?
do shade: Cage and materials for him. You have decided on the model of the lampshade, which intend to establish themselves. You can draw it on paper and focus on this figure.
To make frame, we need:
Draw a sketch, we can begin the work. Wire - comfortable material, it allows you to create any form of shade. For example, the upper and lower rings have to be identical to the cylindrical lampshade. Classic abazhurnebolshoy diameter of the upper ring and lower ring are very wide.
How to make a frame for the shade - step by step guide
1. We have chosen wire. Suitable and copper, and aluminum, and steel. Working with her is easy. Calculate the required number of wire Nabawi top several centimeters connection. 2. We must do three rings. First, the smallest, will be attached to the cartridge. Wrap the ring further thin wire. Close the ring for greater strength and fasten it with superglue. After that we attach to the ring suspension, which must compress the cartridge. 3. How to secure the cartridge for light bulbs? The suspension is as follows: Bend the loop of wire, it would encircle the cartridge, and the free ends must move away in opposite directions. Fasten the suspension to the upper ring. 4. Now let's do the rack - without them lampshade frame will not work. Advance do ribs. Length corresponds to our sketch, the number of edges - at your discretion. To add on the main length of about 6 cm in bonding. The ends of the ribs with a pair of pliers to bend to one side. For these tails then ribs primatyvayutsya thin wire to a small ring. 5. Next, do everything by analogy with the first stages of the work. The second ring is broad, the cycle also its fastening superglue. Bind tightly the second ring webs. 6. Lower the ring do the same. That's just we close it with a margin of 4-5 cm. 7. Here we practically learned and, how to make a frame for the shade with their hands. Remaining white enamel paint design. Paint everything except the central ring. Once the frame is ready, it is necessary to sheathe cloth. You can not sheathe, but simply wrap. This is a separate procedure, which, incidentally, is also of particular complexity is not. If you are going to wind shade cloth only, for a start it will wrap cotton braid. Only suspension and fittings do not need winding. Calculation braid is that the length of each strut + length of each ring, all multiplied by 3. Next produce winding. After all tapes wrapped frame, you can start ticking. There is another way to do frame for shade. The answer is simple - to use an old lamp shade. The simplest solution, anyway. If its not, buy an old thing on your ad. But if you still determined to make the beauty of their own hands, follow the above recommendations. Good luck!
I appreciate you sharing this article.Much thanks again. Great.
On your own must in just steerage of be a aspect of a contest for a one of the most higher top quality website-websites on the world wide web. I'm going within assistance of advise this website website!
The Sangria was simply just outstanding! The brick oven pizza ... thus delish! The small business ... .Good 3
Experienced the Roast Pork at DiNic's upon countless situations - Really a style of Philly!
Lamp shade with their hands
An integral part of the design of our home furnishing are chandeliers and table lamps. The most beautiful part of them is just a lampshade, which ideally should match the design solution space. Only it is very difficult to choose the lamp with the desired shade. It is better to save time on searching and spend it for the manufacture of lampshade with their hands. There are so many ways in which you can do this. Some needlewoman knit these elements for chandeliers and lamps, using a variety of techniques, others - sew. Only it needs to have some knowledge and skills. In this article, we saddled selection of shades that can be done personally in the most simple materials in a short period of time.
Before proceeding to the design characteristics of each shade, first tell you how to make them the basics. Any of the skeletons represented by us can be used to create a table and lamp shade for chandeliers.
The frame of any of the lampshade should be, above all, stable and durable, so it can withstand any decoration, which we will use for decoration. The best embodiments for manufacturing the carcass will be:
Wire;
Old metal hangers that bend very well.
On the example of the latter option will explain how to create a base. So:
First, unscrew the each hanger so that it turned into a long wire strip.
Twist the strips in a circle or square (depending on what shape should be your next lampshade), but so that one of these items was larger than the second. For example, in our case, we need the round elements - we are doing more than one (it will be the basis of the lampshade), other - less (to the top of the lampshade). By the way, instead of wire to create a round parts can be used knitting hoop.
Now fasten both parts with a wire of the length that you need. The distance between the wires must be the same. As a result, you will have the frame, which can wrap the cloth, paper and other materials for decoration.
It should be noted that some of the lampshades are without foundation. For example, this applies to those products which are made in the technique of origami, or by gluing of solid objects that can create their design have solid products, for example, it can be wooden or metal parts.
How to make a lampshade Chandelier own hands?
There are several new options:
Round frame to the ceiling wrapped with wire so that you have turned mesh. And on the mesh attach decorative birds. You get the original lampshade chandelier for the kitchen:
Similarly, you can create and round bowl. For this is useful to you balloon.

You inflate it to its maximum size, and then dipped in PVA winding the binding thread. After a dry thread, a sharp object pierces the ball, and you still have assembled round the ceiling. You can paint with a spray any color and attach a decorative butterflies. Such a gentle shade will look good in the bedroom, for example:
Usually circular frame made of wire or hoop can be decorated with tulle. Sewed him gum, making a dense fabric assembly. Then through the rubber band is threaded tube and attach the finished chandelier from the ceiling. Unusually this chandelier will look in the kitchen or in the dining room:
Any frame can obtyanut and decorative braid. You will need to simply cut the braid into equal segments, and then bind each very close to each other on the basis of the future of the lampshade, and on top. As a result, you'll have a beautiful cover that will look stylish in the living room:
For a child's room, you can even make a creative ceiling without a skeleton - Take an ordinary globe, cut it to the point where the equator line passes, and attach to the lamp:
How to make a table lamp shade with their hands?
To make a lampshade for a table lamp as easy as it is for the chandelier. Among the most, in our view original ideas takh lampshades manufacturing include:
Obtyanite wire frame white cloth, the edges can not crosslink and fix via Melt. An alternative embodiment of the fabric may be plain white paper. These materials can be sewn or glued decorative buttons, bows, flowers of foamirana or any other jewelry that are used when creating decor for topiary, for example.
Merge into one lane family photos and use the resulting tape instead of fabric and white paper. Get Stylish lamp, night light in the bedroom.
Make decoupage on the lampshade, if you used a paper basis for it. Table lamps with shades made in this technique will go well with a vintage interior design living room.
Wire frame to lampshade can obtyanut rope or hemp thread. Each layer hemp necessarily need to glue to each other via Melt or immediately put it on any other quick-drying glue, which pre-lubricated basis for lampshade.
Create an original lampshade for a desk lamp, you can use the usual painted in any color of uncooked pasta. Every vermishelinku need to be glued to each other using glue-gun.
Many needlewoman sheathe the base fabric of the old things. For example, it may be jeans or leather. Of course, it is necessary, using such materials, keep in mind that they practically do not let the light, so the lamp shade, standing on the desktop, they will not work, but as a night light can be used.
In general, how do you have time to understand the most complex in the manufacture of lampshades - a blank frame. Everything else - this is a trick of sleight of hand. Try your strength and let you get everything for what you take!
Related Software
Add a comment cancel reply
Eugene recording hat with his hands
Flowers, crocheted (workshops) - Handmadeportal recording Crochet: decorate flip flops
Crochet: decorate flip flops - Handmadeportal recording Video how to knit
Crochet: decorate flip flops - Handmadeportal recording crochet flowers (workshops)
Crochet: decorate flip flops - Handmadeportal recording yarn for knitting
All Rights Reserved.
Join Website handmade Handmade. And jewelry by hand. Photo handmade
Login to Site handmade Handmade. And jewelry by hand. Photo handmade
Enter the username or e-mail you used in your profile. A password reset link will be sent to you by email.
How to make a lampshade with their hands
Welcome, dear friends.
To make a lampshade for a floor lamp or table lamp can be a matter of minutes, but you can create a masterpiece with his own hands from the world of shades weeks. For example, in the shade of the paper will take no more than an hour, but the beaded lampshade will take quite some time.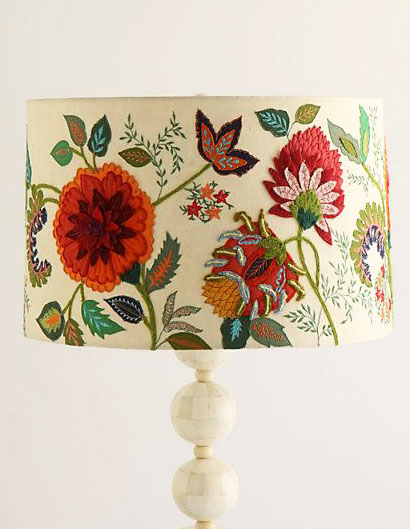 Fashion designers and crazy lights
It is difficult to understand where the shade, created by a fashion designer, and where skillful hands home owners. Ideas are born every minute, and only depends on the embodiment that will be released as a result.
Ed Chu designer has created a masterpiece of Tetra pak, milk sold in such packaging.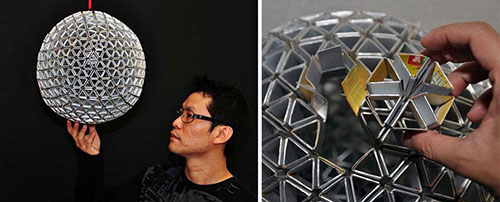 Natalie Sampson makes shade of hangers.

Joe O'Connell and Blessing Hancock inspired bicycle parts.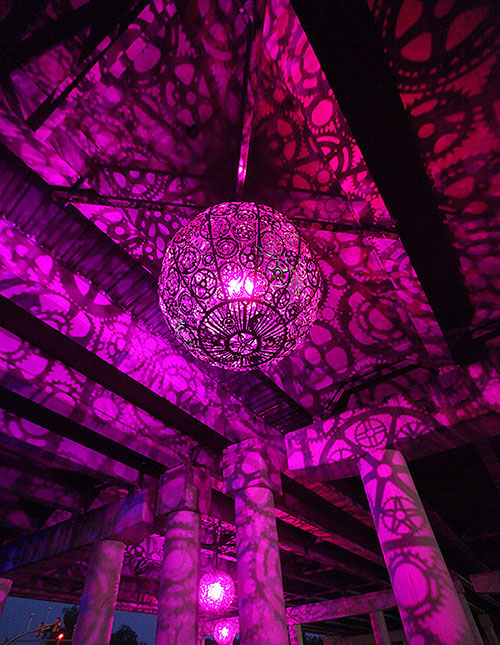 Ignite has something, but I suggest less exotic materials that make the home more comfortable and safer. This fabric, ribbons, threads, beads, and braid.
If you have a finished frame and a piece of the desired tissue, make a lampshade is not difficult. In this case a glue spray gun and an adhesive for adhering the tape over the edge.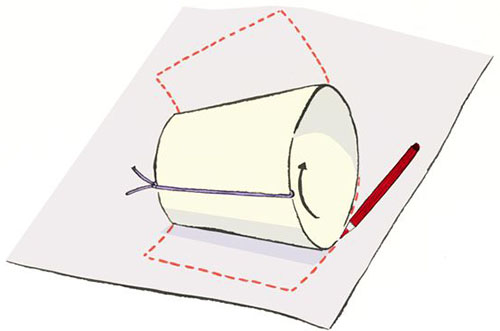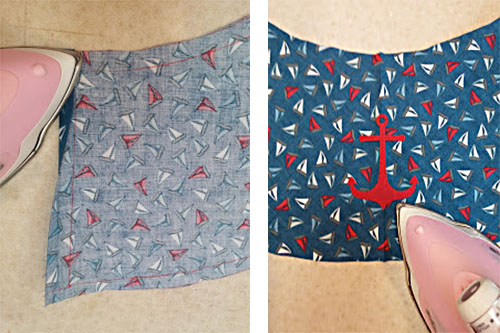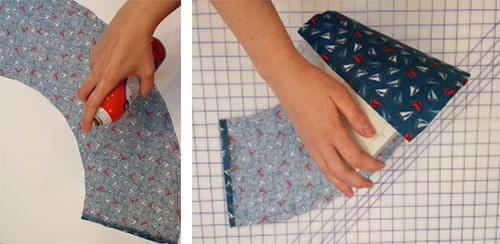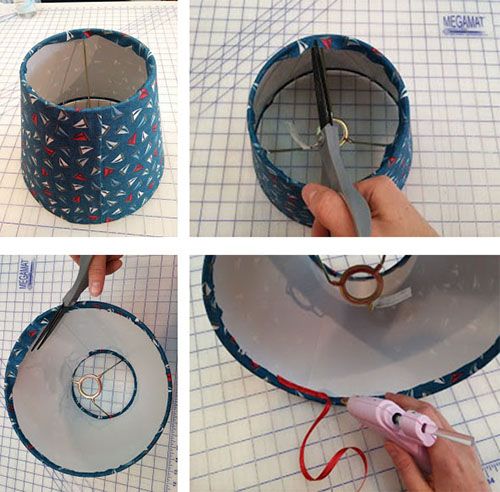 Master class lampshade made of fabric with a paper pattern
This option is for the more cautious, for those for whom the words: "Seven times measure" - is not an empty phrase.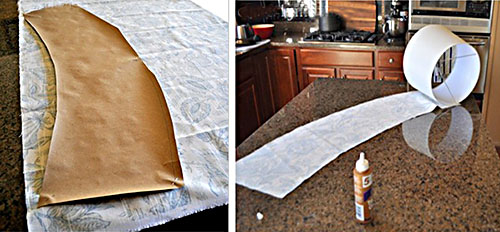 Then in the same way as in the first master class.
On the creation of designer stuff too long it will take quite a lot.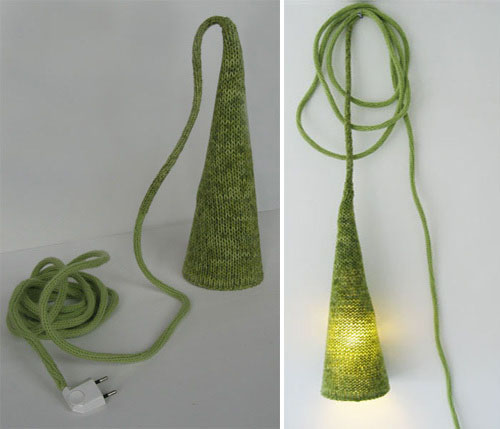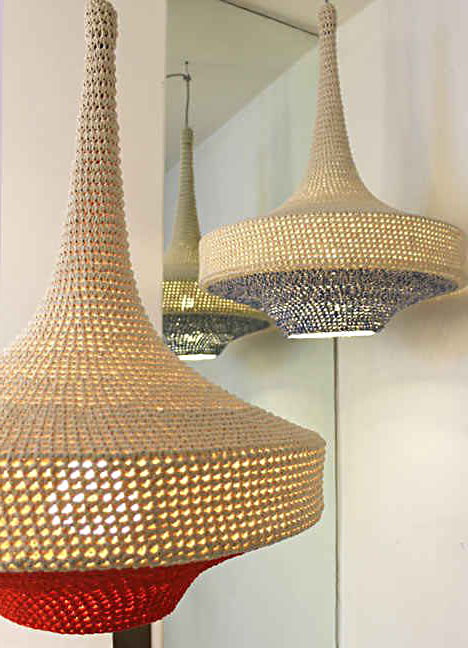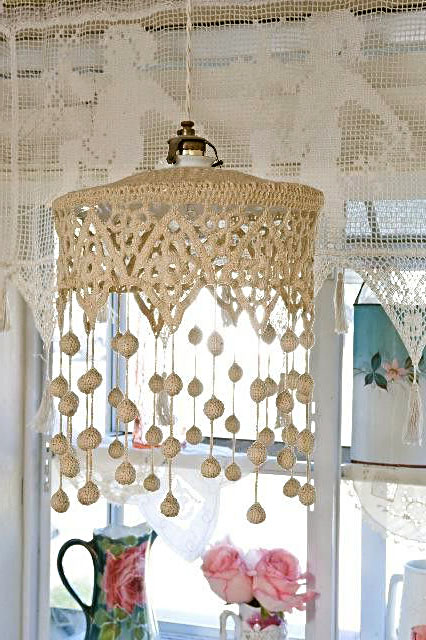 A perfect way to quickly make a lampshade. Tapes, ribbons, beads, ribbons, and in a short time is guaranteed a lovely result.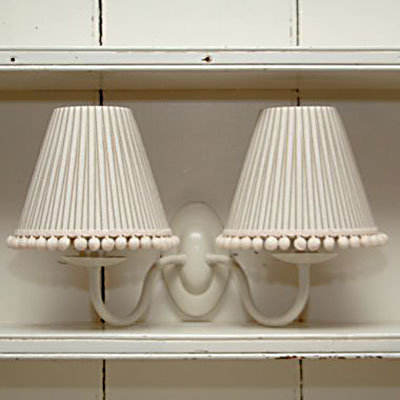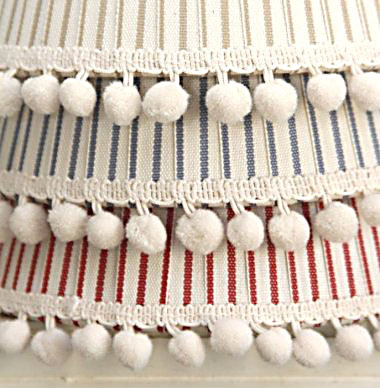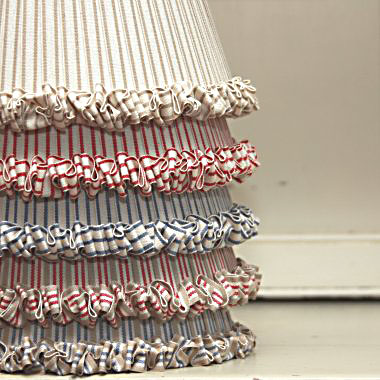 Touching, delicate shades of fabric and bows.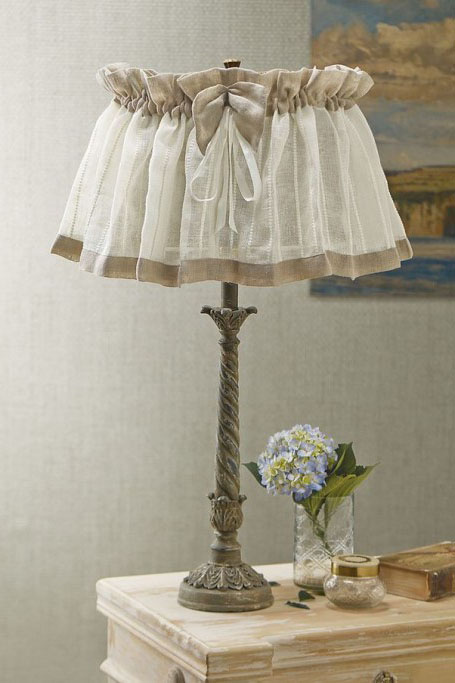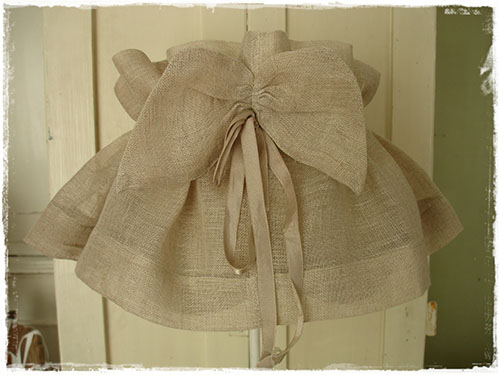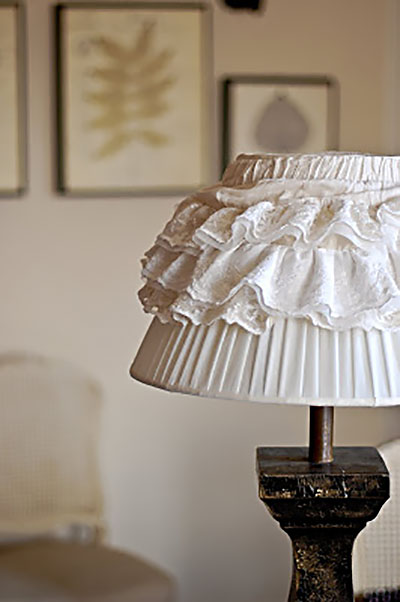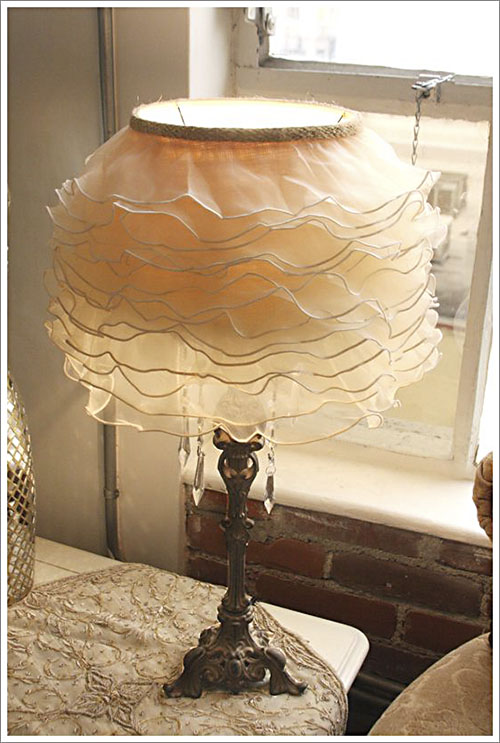 Such gentle lamp-shades can be found in small hotels, but what prevents someone make such a home.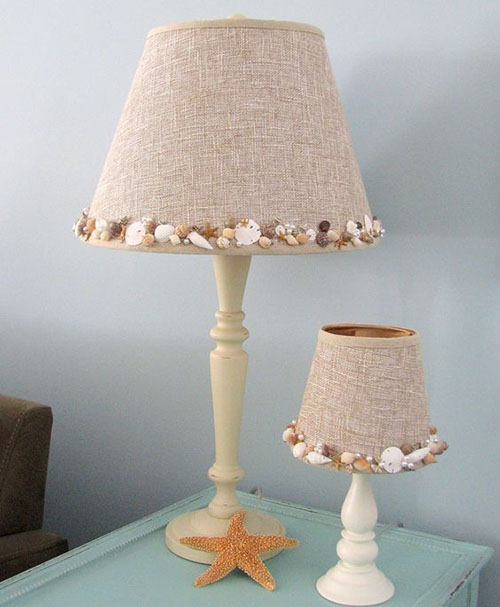 For lighter shades in the style of boho we have here podskazochka how to make the frame.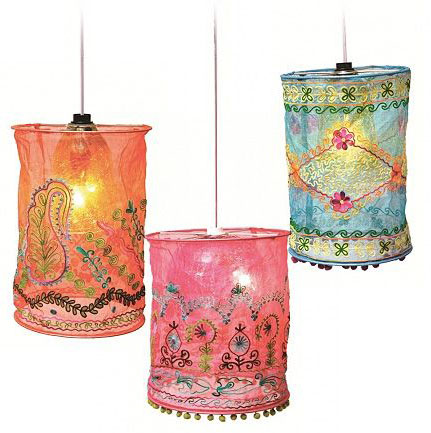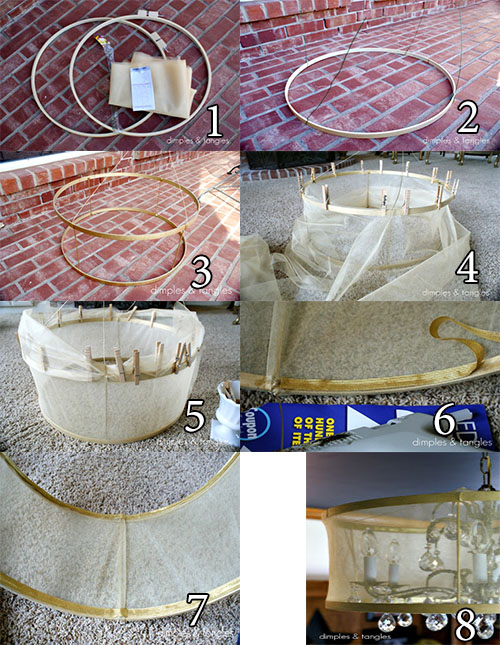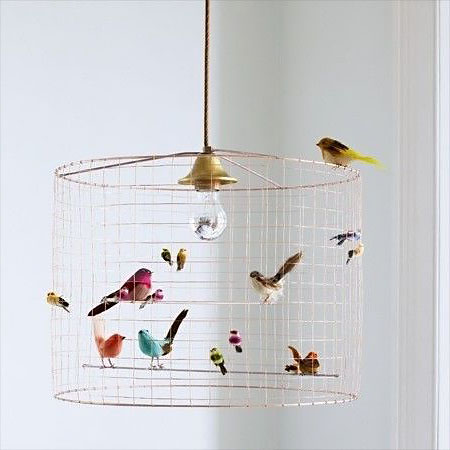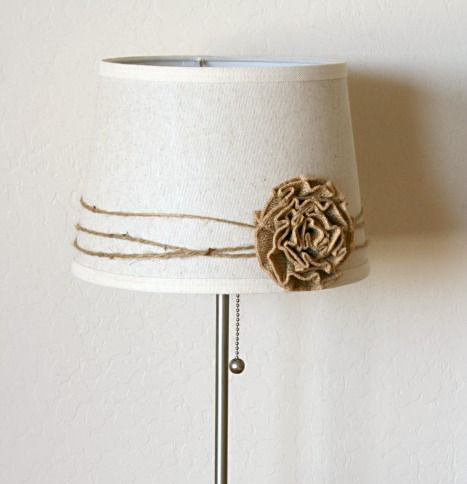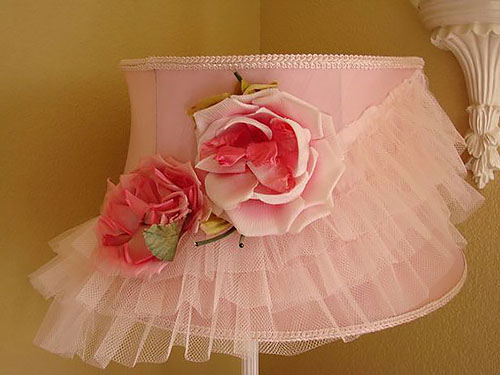 The basis of this handsome lay flowers from tissue pom-poms, see how it's done here.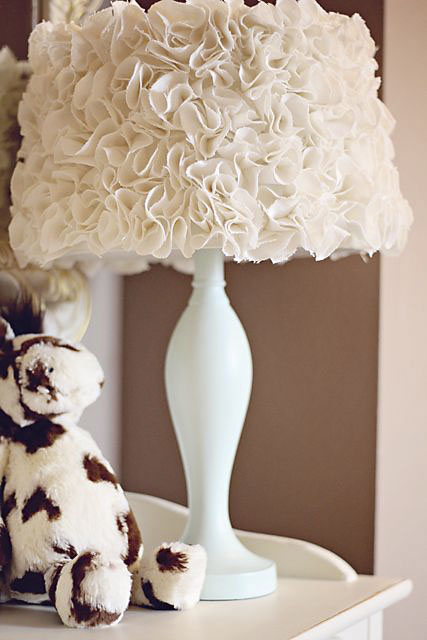 Video How to make a lampshade made of corrugated cardboard from designer Andrei Volkov
More about lampshades:
Successful dnya.Vsegda with you ZdesKrasivo.
Dear friends! I always enjoy reading your comments. Write about your experience and wishes, because it helps the site to become a better and more interesting. And if you want to thank you for the article, it can be very simple - click on the buttons of their favorite social networks, share articles with friends.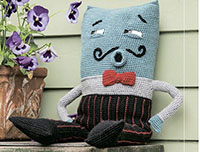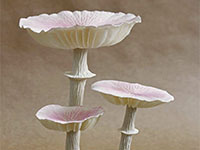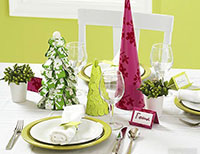 Add a comment cancel reply
By submitting any form on the site, you agree to the privacy policy