How to build a bed-house with their own hands
In total, if there is a time and place, it is not very difficult. The children are happy, moved with pleasure 🙂
We begin collecting tool table. From tools: trimming, sander eccentric, hand Mill, Hand saw, square, 4 small clamp, screwdriver he's drill.
In general, all boards have been rounded to the factory - a facet. But bars are not necessary to remove the chamfer in this way.
The placement price 150 badge
social capital 6612
Number of readers
duration 6 hours
minimum rate 150 badge
rules
View all deals for Promo
Android
Choose language Current version v.213
discussions
Cot house with his own hands: an overview
Cot can be both legs, as well as directly on the floor. In any case it is necessary to set Slatted or bottom of the web, for example of plywood and furniture panels.
Cot on legs may be equipped with drawers on wheels or rails and can be made extra bed.
If you make a bed for the first time, I recommend to use a Continuous section 50mm pine timber. For Dressage balustrade wall is better to use 40mm bar.
By the way, dressage wall may be removable, you need to consider before you from designing.
When buying a piece of inexpensive timber is necessary to look carefully at the material moisture content, the presence of knots and resin pockets. This bar is cheaper and can be bought in DIY stores, but it requires a lot of effort to prepare. Often have to take the bar anymore, and choose from the best parts of it. Take a look at the storage conditions. Wood absorbs moisture. I advise you to immediately abandon the timber is sold from under the canopy.
Then all parts passed through thicknesser, which removes all the flaws and irregularities of the workpiece geometry.
Remove with a router edge using an edge cutter radius with ball bearing.
If there are knots - coat with putty for wood. Resin pockets and also choose a chisel shpatlyuem.
Grind the workpiece on belt sanders 120 grit, then 240 second time.
As a result, we get almost perfectly smooth surface of the timber, ready for painting.
There is nothing complicated, just need to follow whatever holes are uniform and do not overlap.
After assembly, dismantle crib may have podshlifovat place in abrasive 240 holes.
Prepare the timber for painting, cleaning of dust with compressed air.
We use matt acrylic water-based paint or enamel. In rare cases, polyurethane varnish. Painting is carried out in two layers with the ground. Drying of the layer was 12 hours.
Cots own hands: master class with drawings and photos
For parents, it is important for their children to grow up in a comfortable atmosphere, and their sleep is nothing not threatened. If a person has a minimum set of tools and basic knowledge, children's bed with his hands do is not difficult, provided that there is at hand a photo, product thumbnail blueprints. The device is a simple furniture.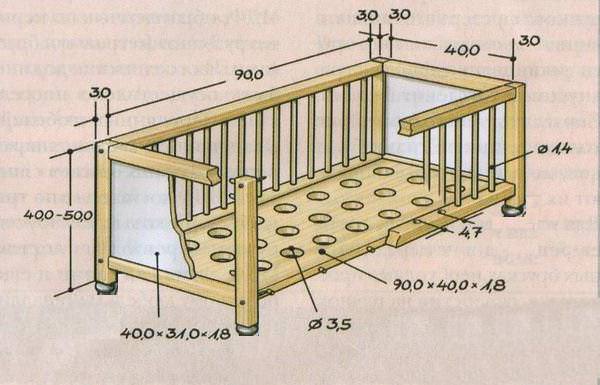 Schema and dimensions of the crib for a newborn
Parents know that the cot for the baby especially in the age of a year of particular importance to four years, because the baby sleeps a lot. The right furniture - is the key to a comfortable sleep. For small apartments this crib in the nursery can be replaced and a playpen.
It's easy to make two - three days and provide all the subtleties and nuances of comfort for the child.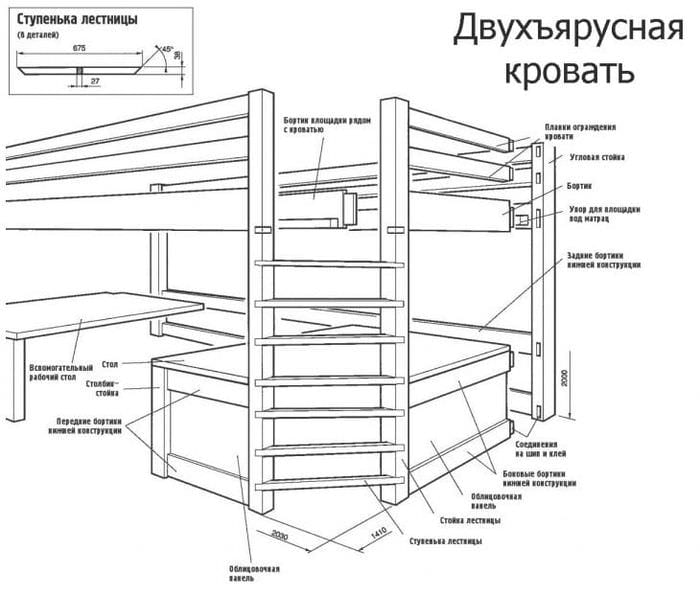 The right furniture - is the key to a comfortable sleep
The first thing you need to understand what elements will be this design.
Mattress. It is selected based on the weight and age of the child, because it is better to do with their hands, and just buy in the store. Bought a mattress designed in conjunction with orthopedic and takes into account all the needs of the body for a comfortable sleep and the proper formation of children's spine. Mattresses are divided into two basic types: on the spring block and without springs. Variety with springs can be independent spring block (each spring is placed in a separate pouch of nonwoven fabric and the load on the mattress is distributed such dot) and dependent on the spring block (combined spring metal frame, and the weight of the sleeper uniformly distributed on the entire area of ​​the product).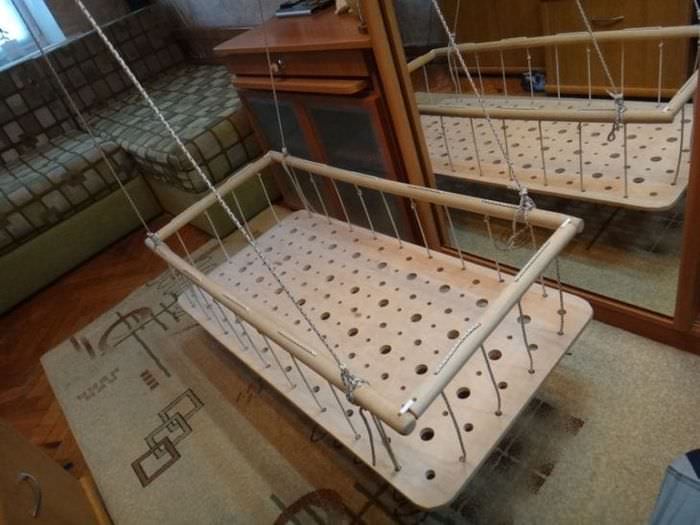 Comfortable hanging cot
These mattresses are best to buy for children from 5 years. A babies with small weight products recommended for springless block where frame itself usually consists of a polyurethane foam or foam rubber and may be, depending on the degree of rigidity supplemented coconut coir or other material.
Frame. This element is based on the size, it is assumed mattress bed. Material for it often serves as a planed board.
Lamella. These parts of the product are designed to support the bottom of the mattress and slats are inserted in a frame furniture. They form a lattice with a spacing between each other of about 5 cm (for air mattress).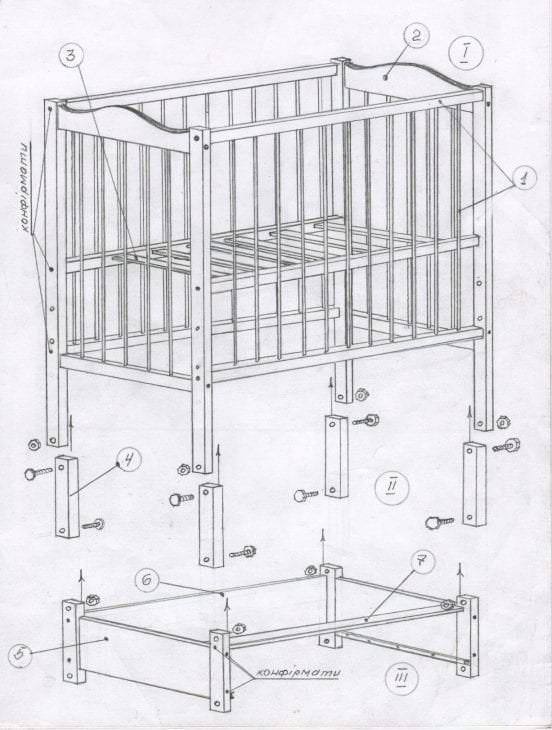 Making a cot with his own hands a master class with drawings and photos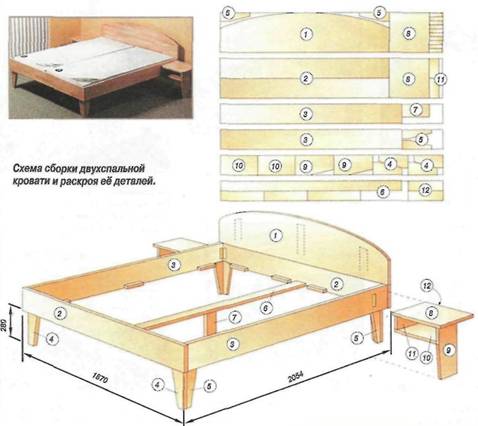 Drawings and photos cot for masterclass
In the children's room often use several varieties of beds:
With drawers
Loft bed
Bunk bed (if two baby room)
If the room is a child's room can not put in the room big bed and need a compact model able to save square meters, it is better to choose a design with drawers. Boxes used to store bedding, toys, children's clothes and everything that does not fit in a drawer or a cabinet child.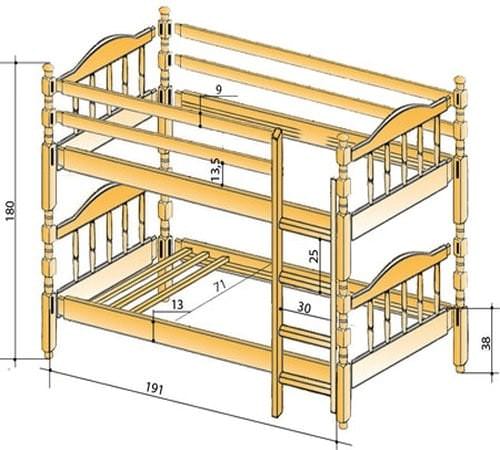 Cot on two levels for young children
Manufacturing Box cots
In order to get a quality furniture is necessary to choose eco-friendly materials for its manufacturing. The ideal material is thick plywood or wood. Popular in MDF or chipboard furniture industry for the manufacture of purchase design is not necessary because of the adhesives used in the manufacture of materials. Chemicals can adversely affect the body baby, cause allergies.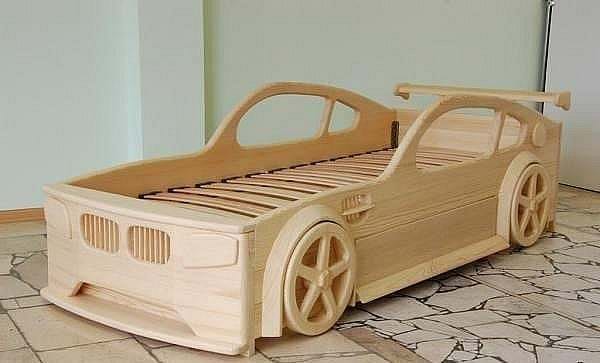 Original stylish bed for a child's room interior
Tip: It is not recommended to make the size smaller bed than 1.5 * 0.6 meters, but do not make it more than a huge 1.8 * 0.7 meters. From a small cot baby will grow quickly, and if you make it too big, the baby will not feel themselves in it comfortably.
Grounds for such furniture is solid, it can be purchased ready-made, but you can just use it instead of a sheet of plywood.
its dimensions must build on the purchased mattress sizes. The grating may be acquired as the base, but optionally can be used plywood, since children's weight is not so large.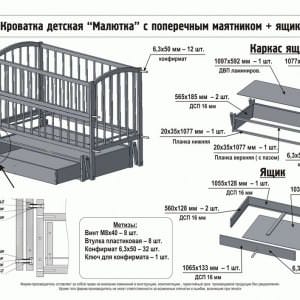 The ideal material is thick plywood or wood.
Shield from the wood. Better use wood with low resin content, such as birch, linden. The size of the shield is recommended to take two meters in length, 60 centimeters in width and about 3 centimeters thick.
plywood sheet
Corners of aluminum for fastening
Screws
Clamps
Castors for furniture and boxes of 45 mm diameter.
To assemble the workpiece requires special ties and drill.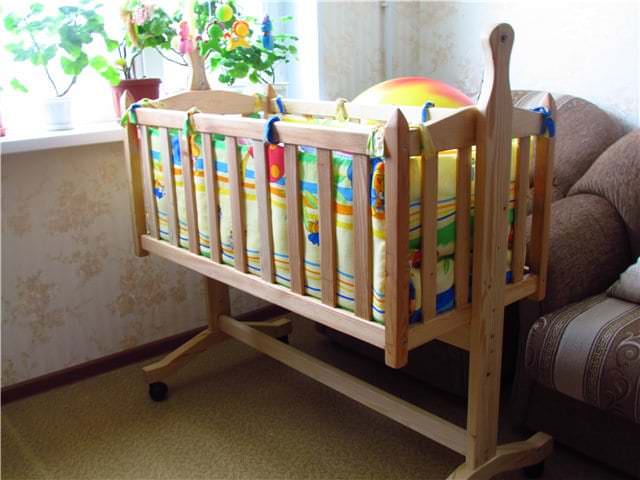 Cot with a mobile mechanism for newborn
In the furniture board chalk rascherchivaetsya next billet contour sketch size. If the sides of the structure is necessary to make the holes, they trace out, putting a glass of champagne or a conventional glass.
Furniture panels and plywood can be sawn, buying in a store. As a rule, most stores have such services, but must provide the dimensions in millimeters and patterns. On its own it is recommended to cut jigsaw, but if the hand is not a jigsaw, it is possible to cut materials generally saw.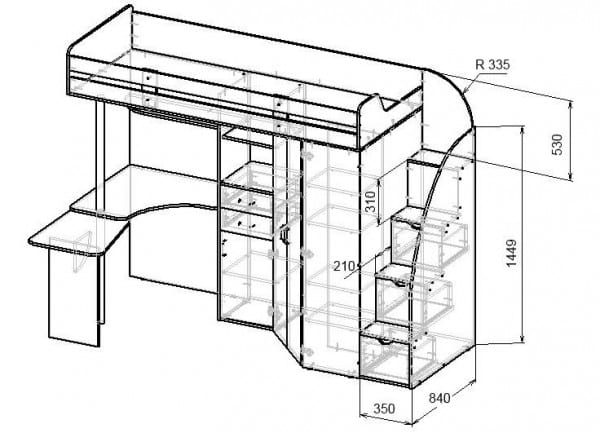 Furniture panels and plywood can be sawn, buying in a store.
After cutting all the elements of wood the skins with the help of sandpaper, to the materials from which made bed that will not scratch the delicate skin of the baby.
Tip: When cutting wood is recommended to seal the incision with tape from the paper to the fiber it does not stick and began to be lifted up.
If you can not find the corners of aluminum, they are cut from an aluminum structure. Details bed must comply with sketch drawings. A corner of the length of the profile should match the length of the lateral backrest furniture. These fasteners are made holes for threading screws. Sides are attached to the corners of bed grate or a plywood base, and this construction is delayed by eight screws.
Original children's bed in a car for a boy
Original items is attached on one side, then turn over the workpiece future on its side. Under the scheme should occasionally check the order fixing elements and arrangement of parts. That the product was stable and strong, watch for distortions and displacements of parts relative to each other. Our bed walls are attached to each other and pulled together, if the walls are no holes, they make using a drill.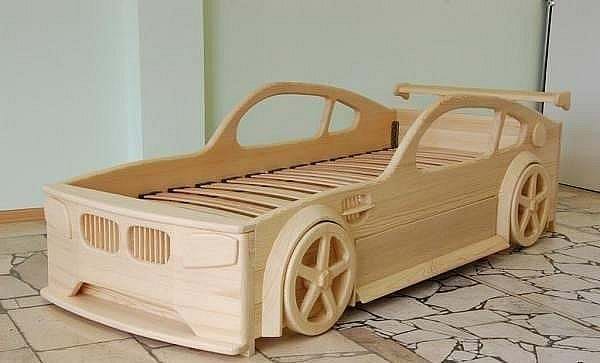 The carcass of the product is ready, it's time to back, which will be located on the child's head. If desired, it can be made of any shape, as long as this piece of furniture completely fulfill its function, that is protects your baby from injury.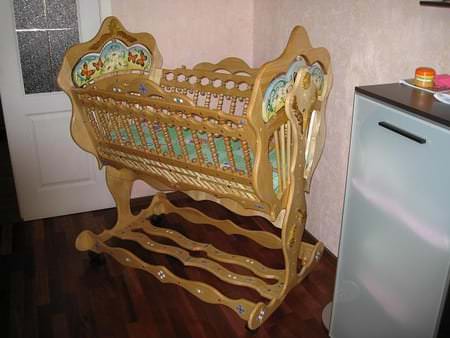 Carved wooden crib for a newborn baby
Very often, young children during sleep raise their head up, so the board there should be at least 10 centimeters in height. Another advantage of the high sides and a headboard - is to prevent ejection from the bed of toys and bedding.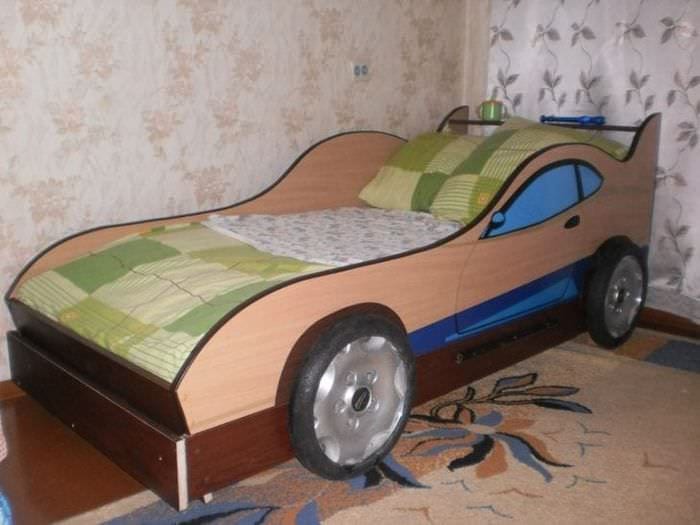 Original cot for boys
Making the head: take furniture board, therefrom if desired can be carved back-looking beautiful and noble or decorating. Making headboard and backrest in the legs must be identical to the design look organic.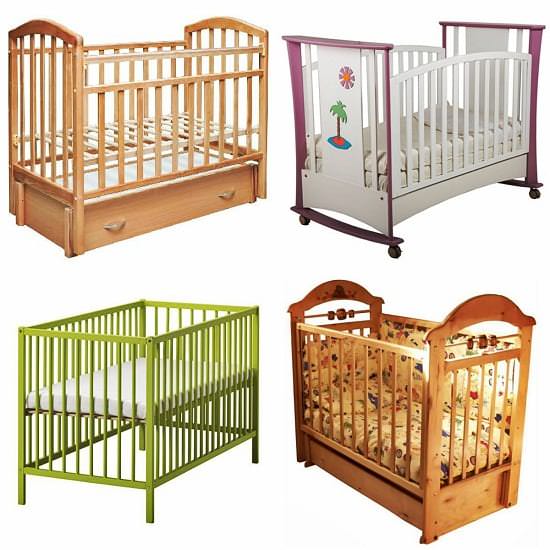 Making the head: take furniture board, therefrom if desired can be carved back-looking beautiful and noble or decorating.
By the very body of the bed fasten the legs, which are available in stores of furniture fittings. We are doing it with screws great length.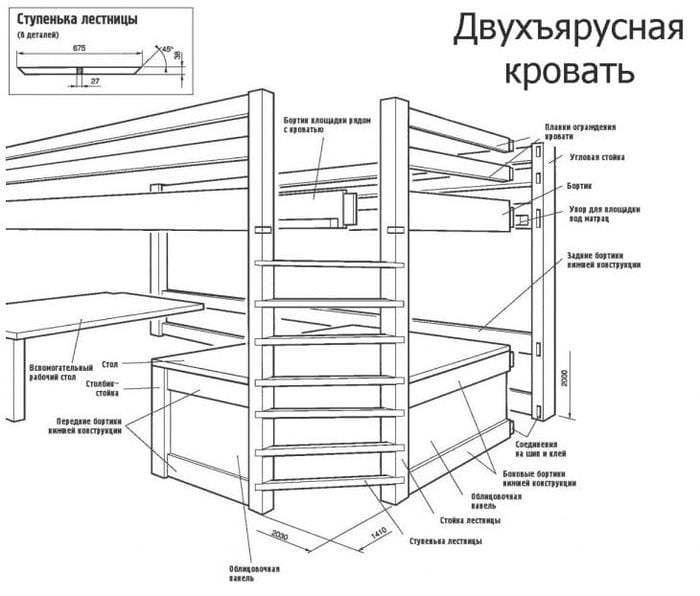 Drawing two-level children's beds for the bedroom
All beds housing elements are additionally carefully polished down to slits and cutouts to a child putting his fingers into the slot does not hurt.
Tip: Smooth ground surface obtained by means of a drill with a paddle or a grinding machine.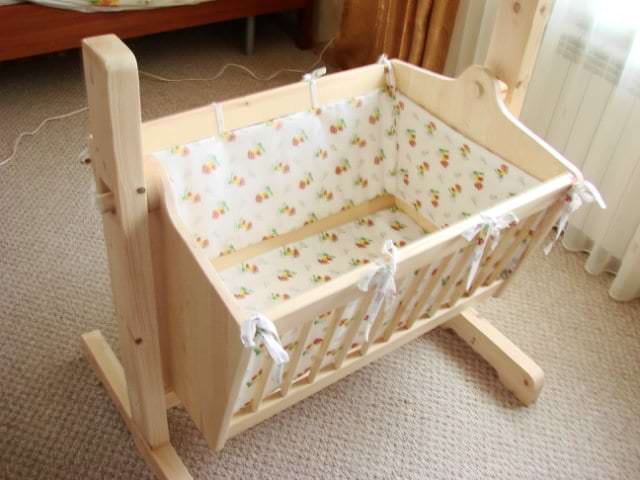 Cots as a cradle for the baby
Decorated polished back are attached to the skeleton frame. To fixtures could not be seen from the bottom of drilled and steered up the drill. cutting holes should be as accurate, because this detail is easily damaged. Hole under the screed do yourself a drill at this point it would be difficult to do. If the timber for the manufacture of soft beds, the opening will break easily.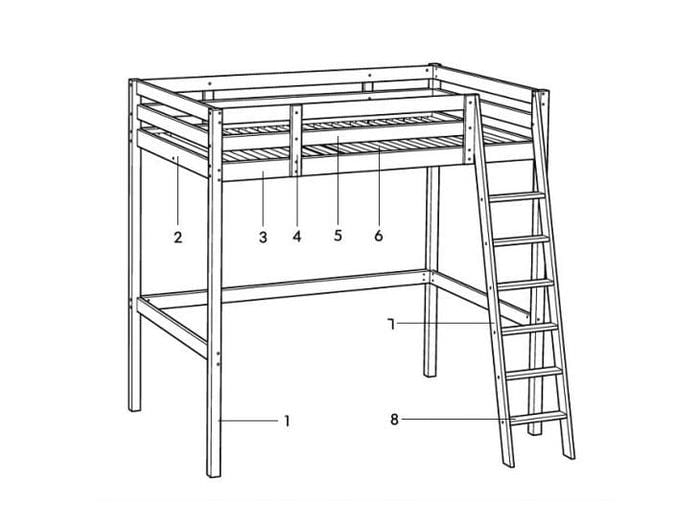 To fixtures could not be seen from the bottom of drilled and steered up the drill
Configuration cots suggests that storage boxes not attached to the bed frame, and have the form of mobile pedestals. Boxes should be supplemented with wheels for container storage rolls out.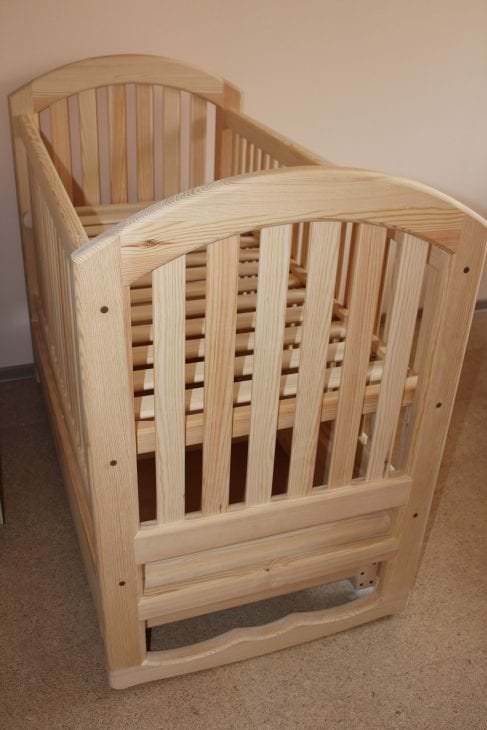 Stylish baby cot for the baby of wood
If the landlord has decided to change the configuration of the crib, to put forward the boxes, the bottom is attached to the workpiece cross rail and the product itself will be on the side rails. In this case, the sidewalls are made higher than previously conceived a few centimeters equal height drawers. Sam retractable box (box) is placed on the rails.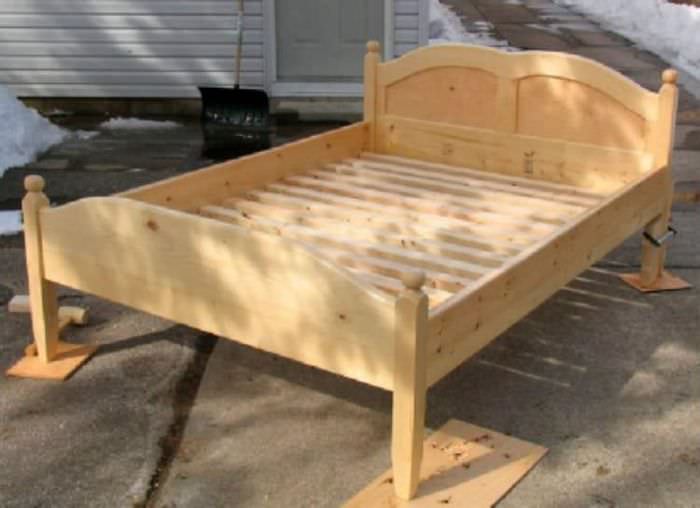 Wooden cot for a bright and spacious room
For boxes take plywood with a thickness of 1.2 cm, bottom and Scrollsaw duct wall contractible together with screws. Additionally, glued box, because the things in the box are the structural loads. Attach casters to the bottom of the assembled box.
Bright and spacious room with a cot
Feet on the bed, if you decide to do their own masters from the remnants of furniture panels or scrap lumber square shape. Attach the legs to the frame of furniture screws.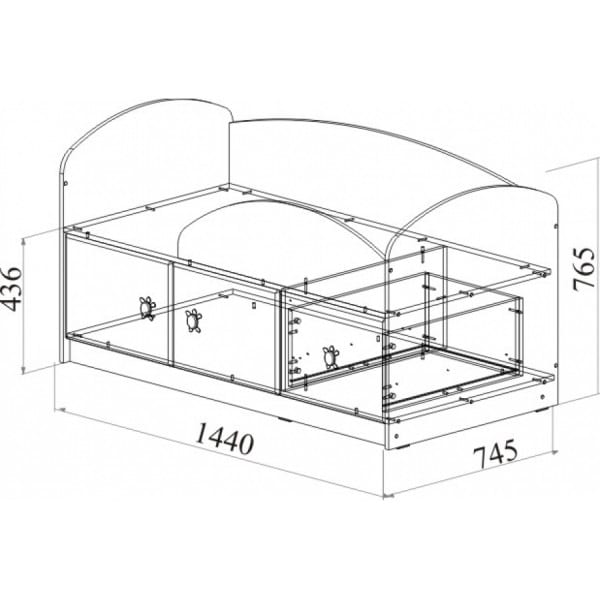 For boxes take plywood with a thickness of 1.2 cm, bottom and Scrollsaw duct wall contractible together with screws.
When the work is finished, it is recommended to give the product a finished look. It is recommended to pass the upholstery fabric for furniture. Pre-cut out of the fabric parts to 2-3 cm more than the basic details and tested overlocking, so they do not crumble. Fastened fabric furniture stapler and its sections are hidden inside the crib, so as not to spoil the aesthetic appearance of the structure. During decorating fabric is stretched, so as not to appear creases, folds and bubbles.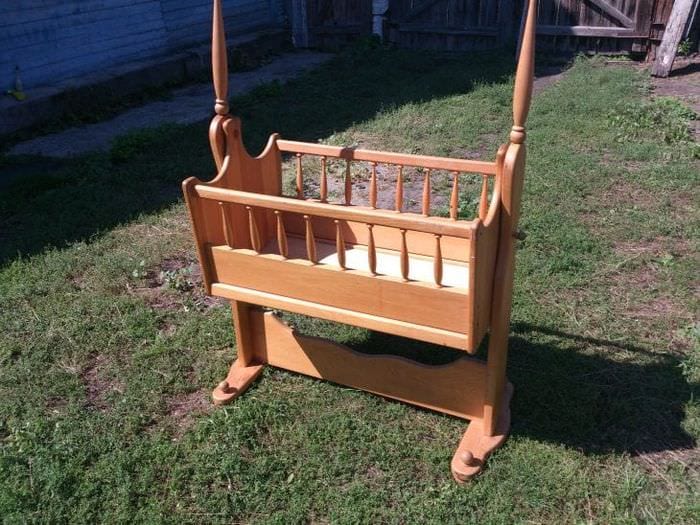 Cot for the smallest member of the family and small-sized bedrooms
Another embodiment will finish varnishing cot frame, the head, the backs of legs. It is recommended to use quick-drying water-based paints. More environmentally friendly furniture in the children's room is a treatment stain. Pre every detail is recommended sanding and polish the drilling machine beater.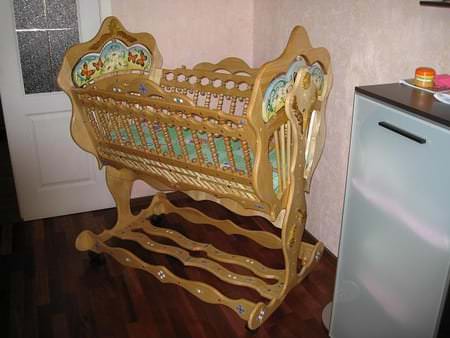 Wooden cot cradle for a newborn baby
For a decorative kind of boxes of bright facades made of MDF panels or LDPS blue, pink, light yellow, purple and other colors.
Bunk bed with his hands
Baby bed with their hands drawing 38 photo ideas: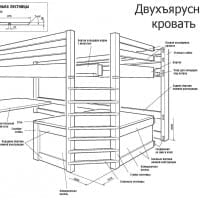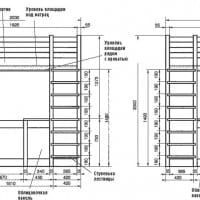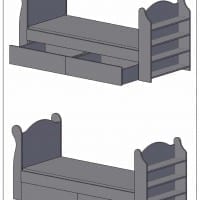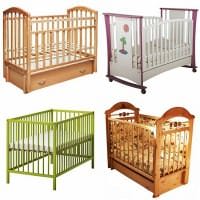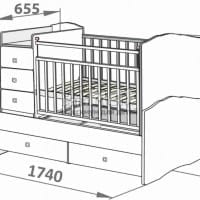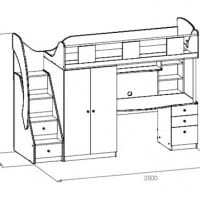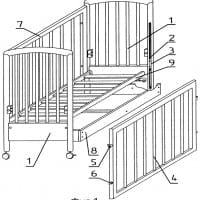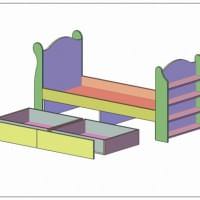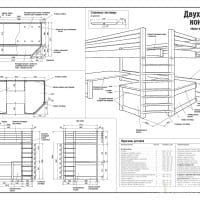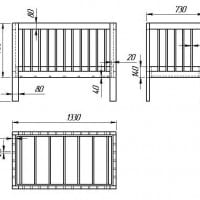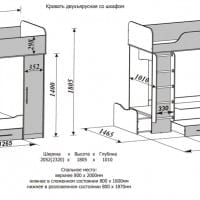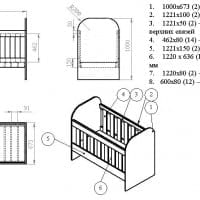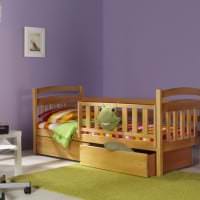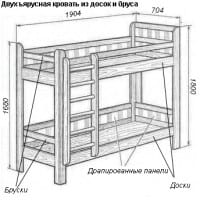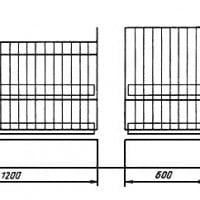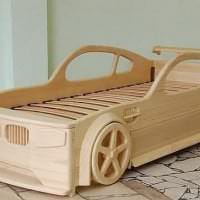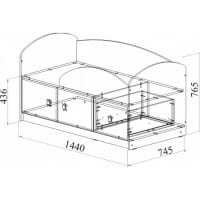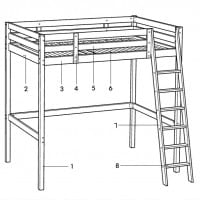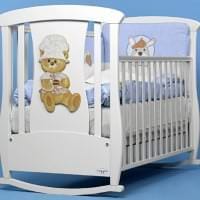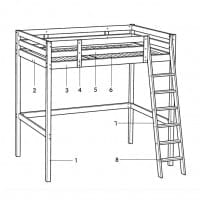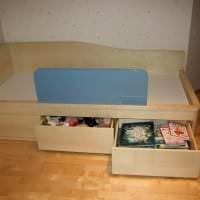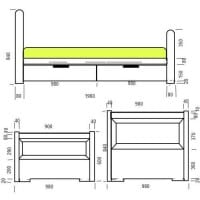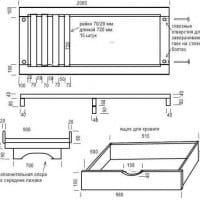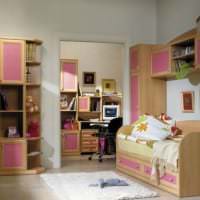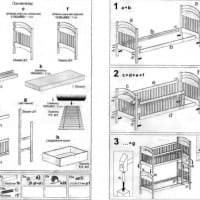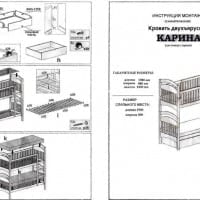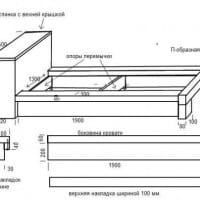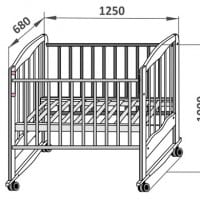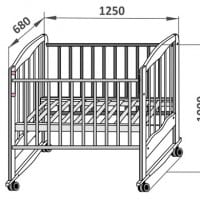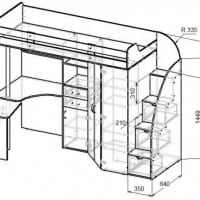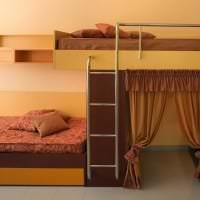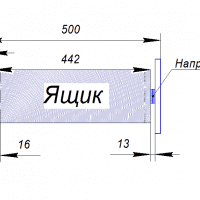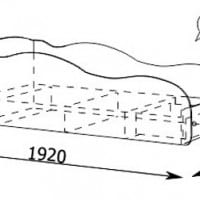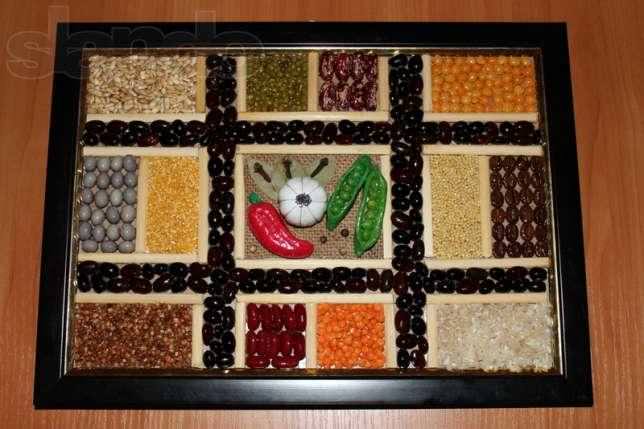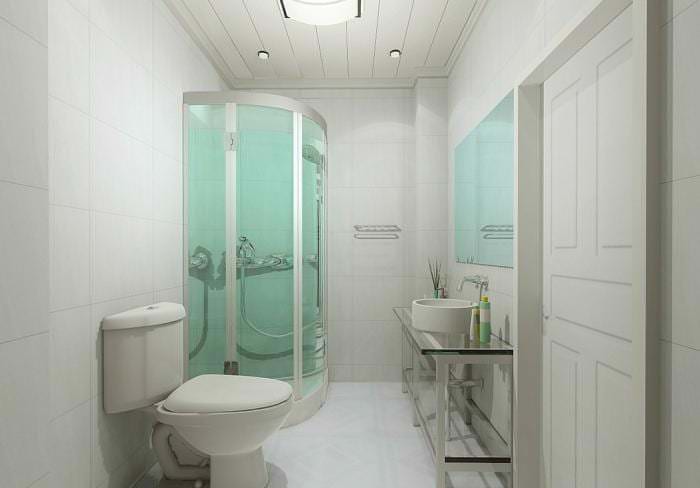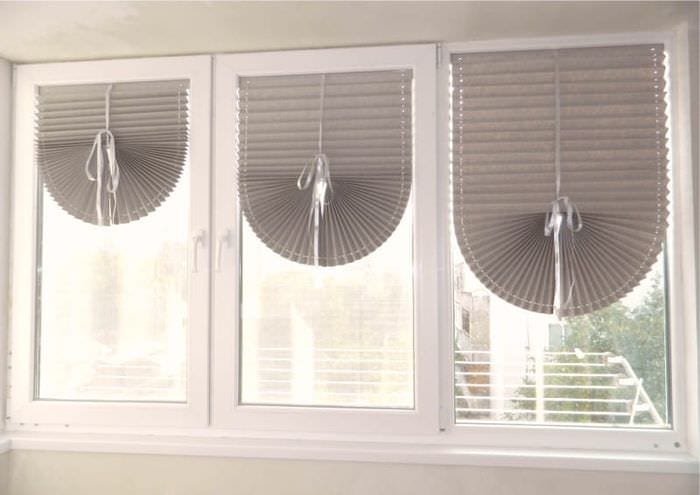 © Copyright 2015-2018 The modern ideas of interior design and decoration
Reprinting of materials is permitted only with reference to the original source